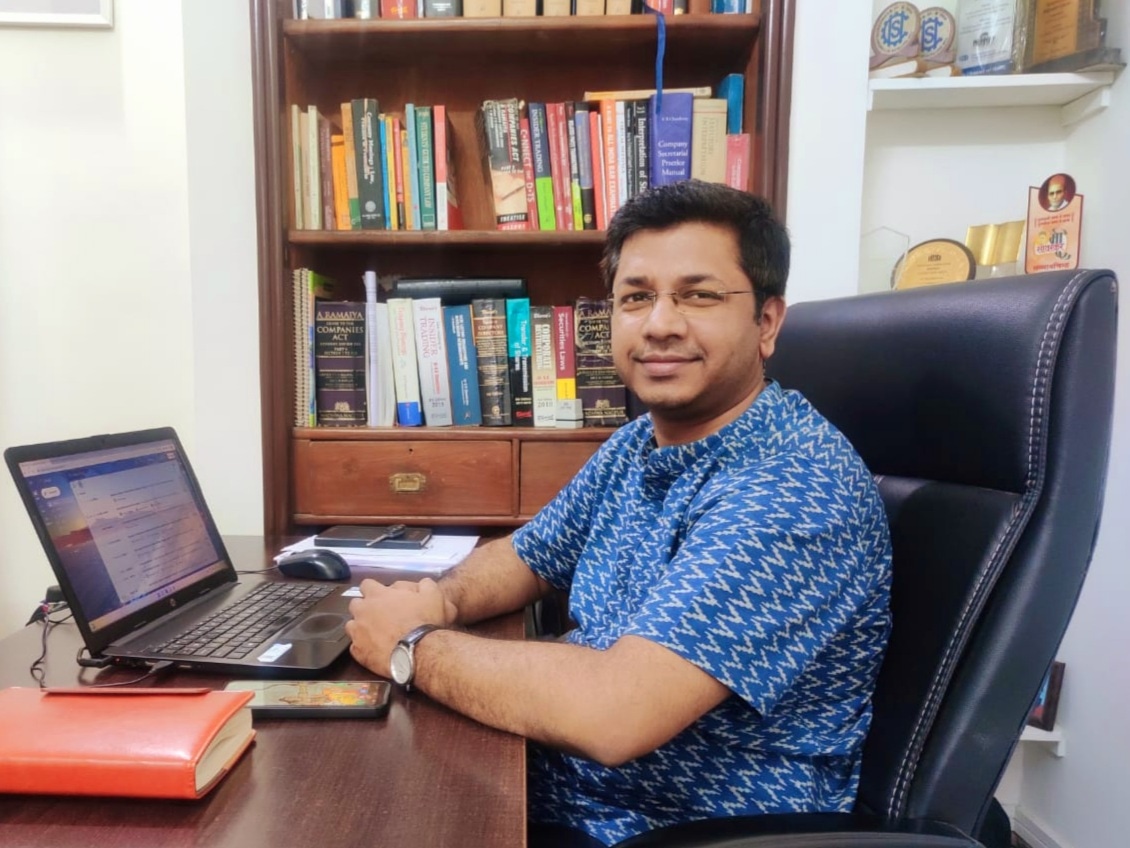 Gaurav Pingle is Practising Company Secretary and he is consulting and advising companies, compliance officers, CFOs, directors on Corporate Law matters, which includes Company Law, Foreign Exchange Laws and Securities Laws, Listing Regulations. He is frequently consulted on critical corporate law matters and interpretation issues in Corporate Laws and provides legal opinion on the same. 
He has authored books on Securities Laws, Virtual Meetings under Companies Act, Related Party Transactions, Companies (Amendment) Act which were well received by the readers. He authors articles and dedicated columns on the current case laws, latest happenings in Corporate Laws and articulates his views, which are published in leading professional and business journals.
Having a flair in teaching, he was visiting faculty for Company Law and Investment and Securities Laws at ILS Law College, Pune for 4 years. He was also a visiting faculty at various colleges in Bangalore, Mangalore and Udipi. Presently, he conducts internal training workshops for corporates and consulting firms.

In employment experience, CS Gaurav led a team to set-up a corporate law portal that provides real-time updates and analysis on corporate laws. He was also associated with a Bangalore-based company as domain expert in enhancing corporate compliance solutions.
As an avid researcher, he is associated with Dr. K. R. Chandratre (Past President, ICSI) and has contributed in reviewing, editing and proposing some content of Dr. Chandratre's recent publications, which includes Secretarial Audit and Compliance Manual, Meetings – Law, Practice and Procedure, Company Secretarial Practice Manual, All About Private Companies, Guide to Company Directors, Law relating to Insider Trading.
CS Gaurav is often quoted in several business newspapers on important regulatory updates & detailed articles authored by business journalists.
He plays badminton, practices yoga and is a state-level basketball player.
Gaurav Pingle & Associates
Gaurav Pingle & Associates, Company Secretaries, is a firm that provides comprehensive & research-based consulting, advisory and compliance services under the Company Law, Foreign Exchange Law, Securities Law and LLP Law.
The Firm is Peer Reviewed firm (as required by ICSI Regulations)
The firm is committed to maintain highest professional standards & ethics. We having been advising many corporate entities across the globe, independent directors, compliance officers, chartered accountants on various corporate law matters.
The team comprises of competent corporate law professionals which includes Company Secretaries and Lawyers.