Ease of doing business: 'Small Company' limits relaxed further
Economic Times
September 17, 2022.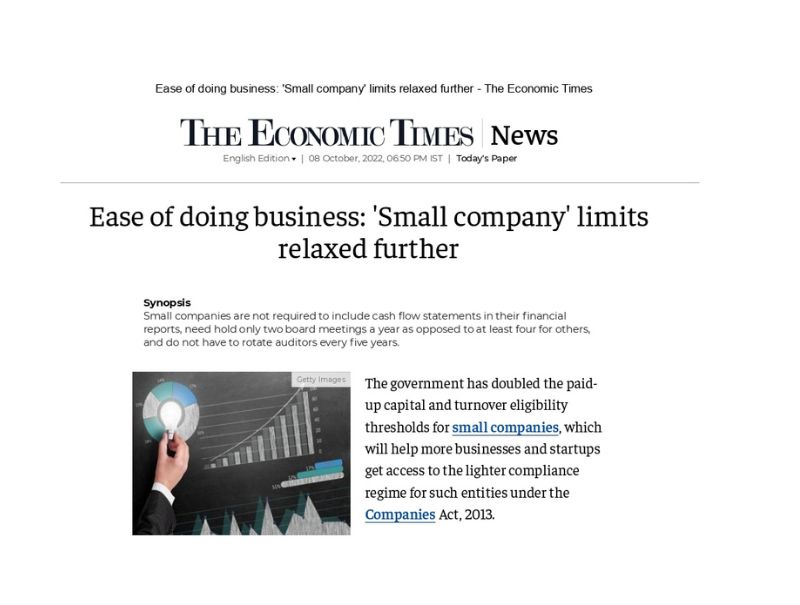 Corporate Social Responsibility takes a hit amid Covid chaos
Business Standard
October 30, 2021.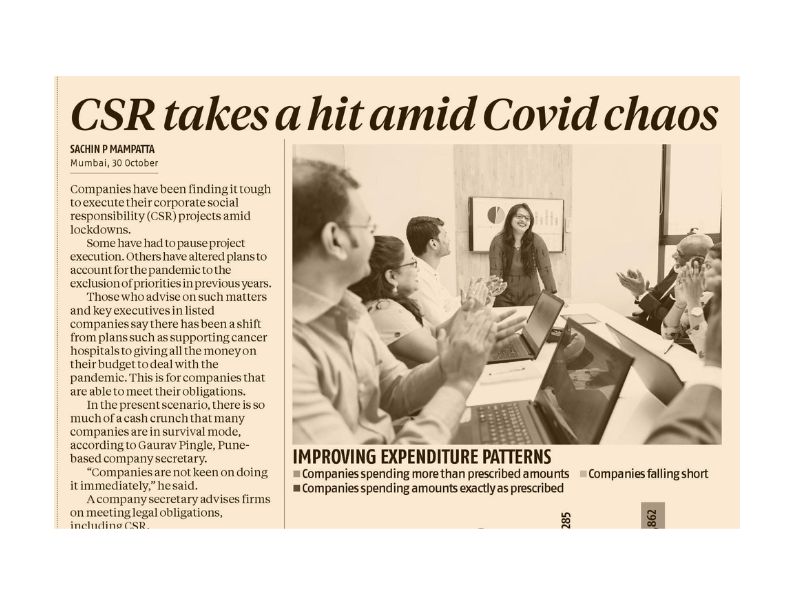 Experts wary of Exams for directors
Business Standard
October 27, 2021.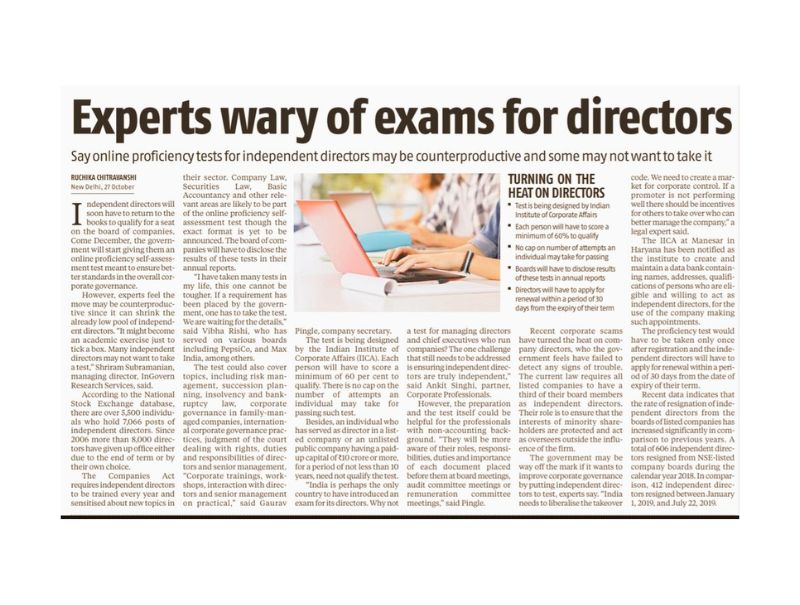 CARO 2020 – Question on accountability
Business Standard
October 16, 2021
RPT tweak ups compliance burden
Business Standard
September 30, 2021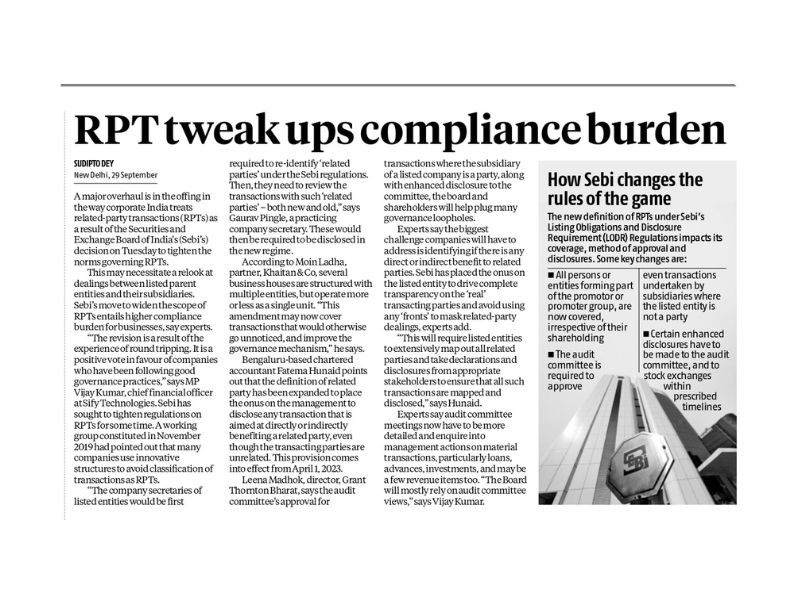 Succession plans in focus as firms lose key executives
Economic Times
May 5, 2021
Fresh challenges for PSUs electing independent directors
Economic Times
March 15, 2021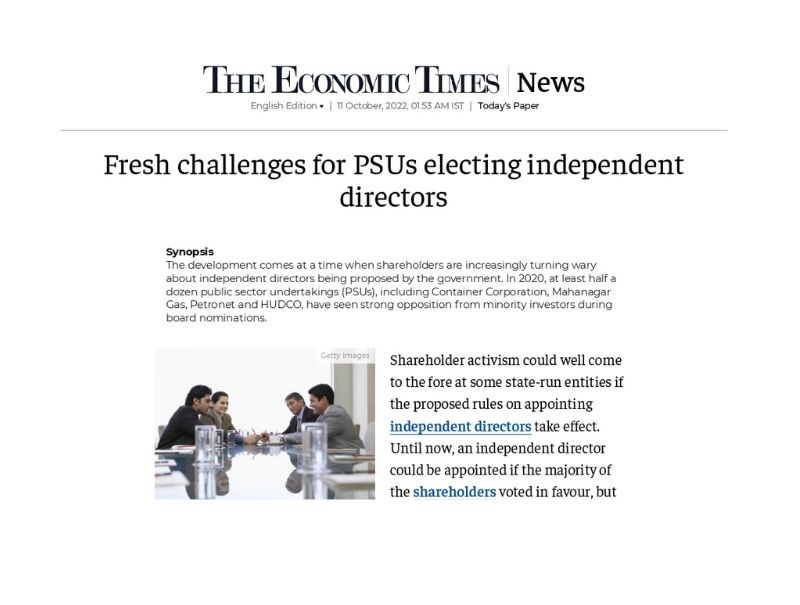 Overseas listing just got a lot easier for Indian tech companies, startups
Economic Times
Feb 22, 2021
Companies Act provisions that don't make sense during Covid
Economic Times
9 September 2020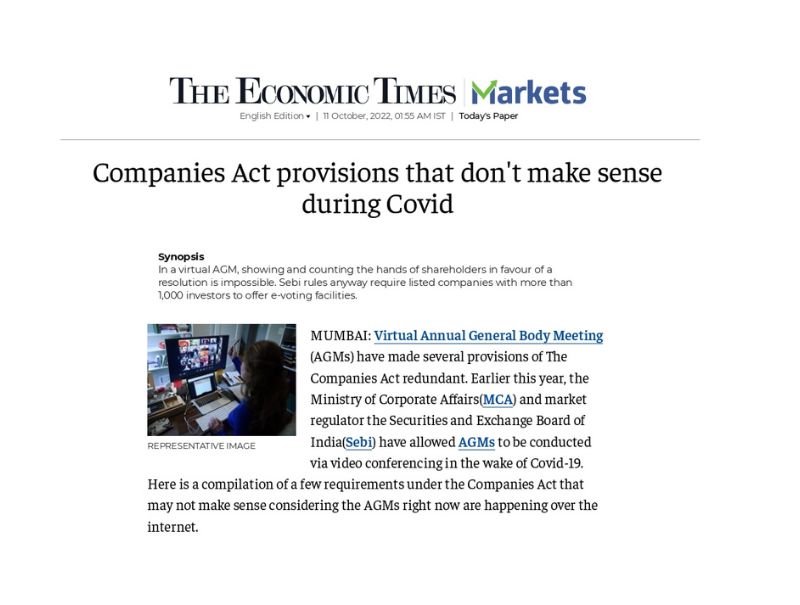 PSUs get-off corporate governance norm violations with minor penalties
Economic Times
July 22, 2020
Independent Directors face testing times
Business Standard
May 25, 2020.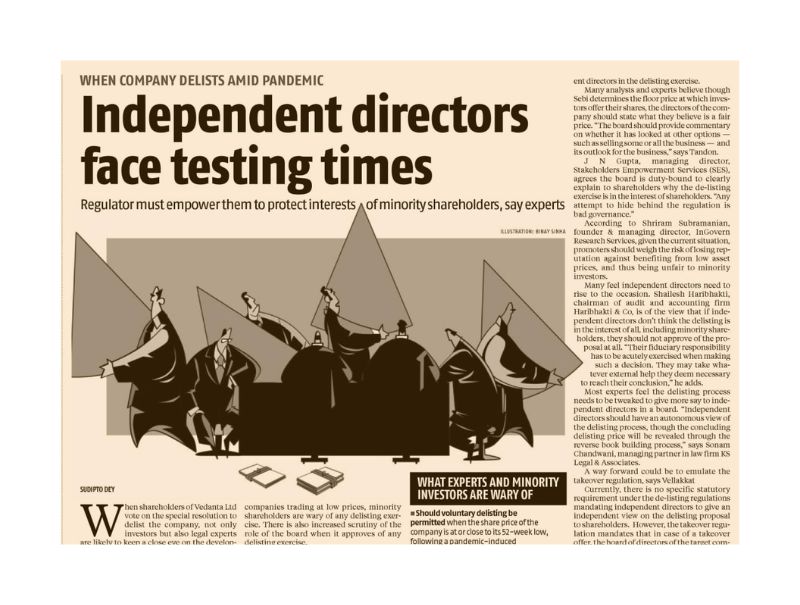 Registering a firm online to be easier
Business Standard
February 12, 2020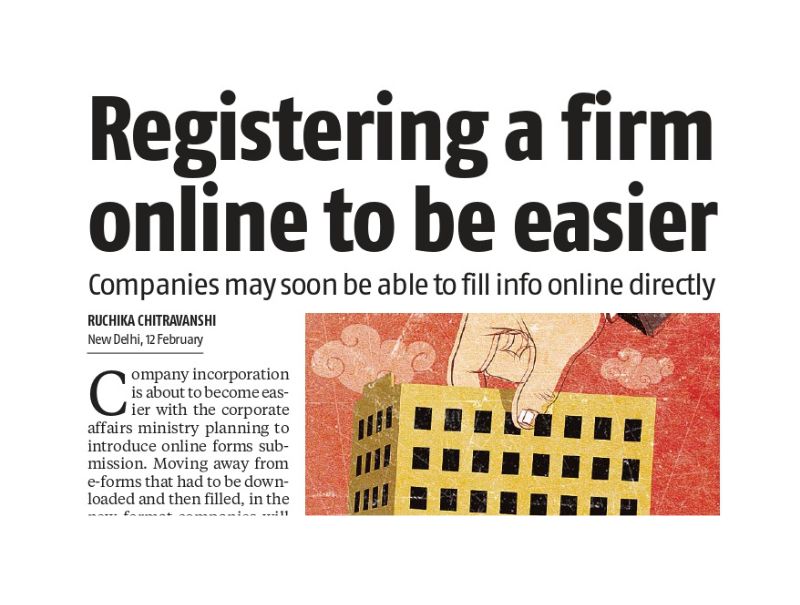 Takeover code for unlisted companies rolled out with safeguard norms
Business Standard
February 5, 2020.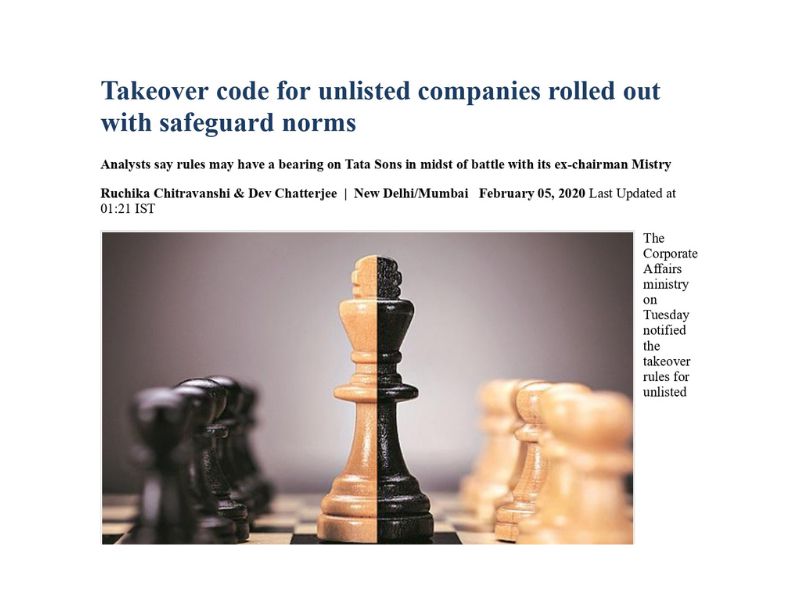 Majority vs Minority shareholders – need for a high wire balancing act
Business Standard
January 20, 2020.
What is on Corporate India's checklist for 2020
Business Standard
January 5, 2020
Decriminalising Company Law – the unfinished agenda
Business Standard
December 8, 2019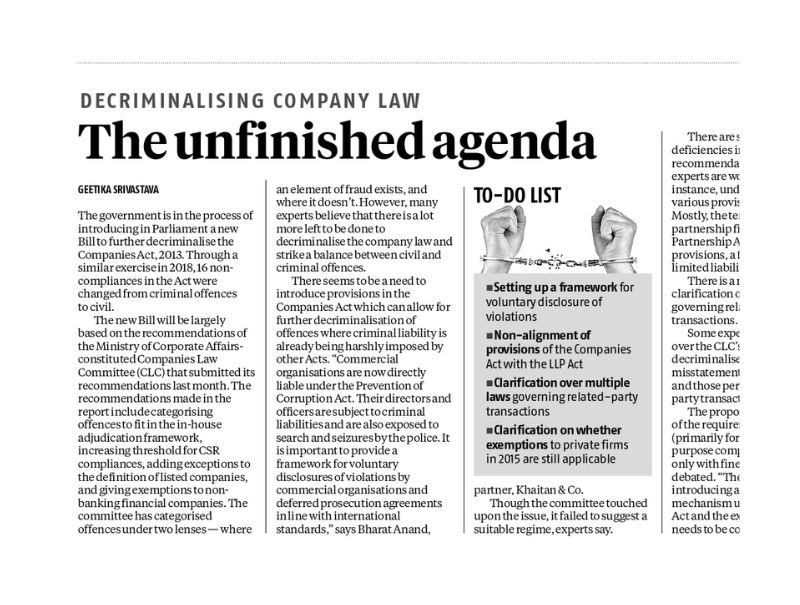 MCA turns to Artificial Intelligence for compliance monitoring
Business Standard
November 10, 2019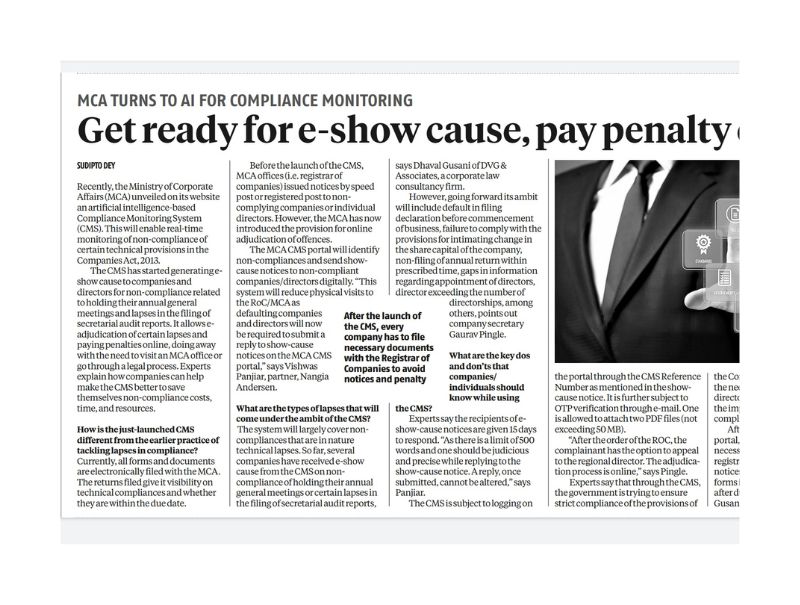 Dematerialisation of shares for private firms to increase compliance burden
Business Standard
August 11, 2019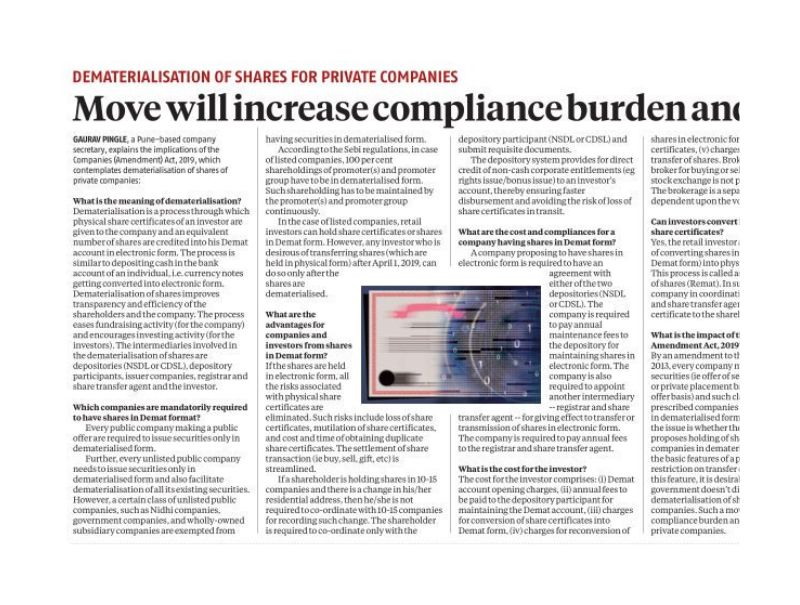 Identifying the Significant Beneficial Owners – Why lifting corporate veil may not be easy
Business Standard
August 4, 2019
Related Party Transactions – Where India Inc stumbles
Business Standard
July 29, 2019.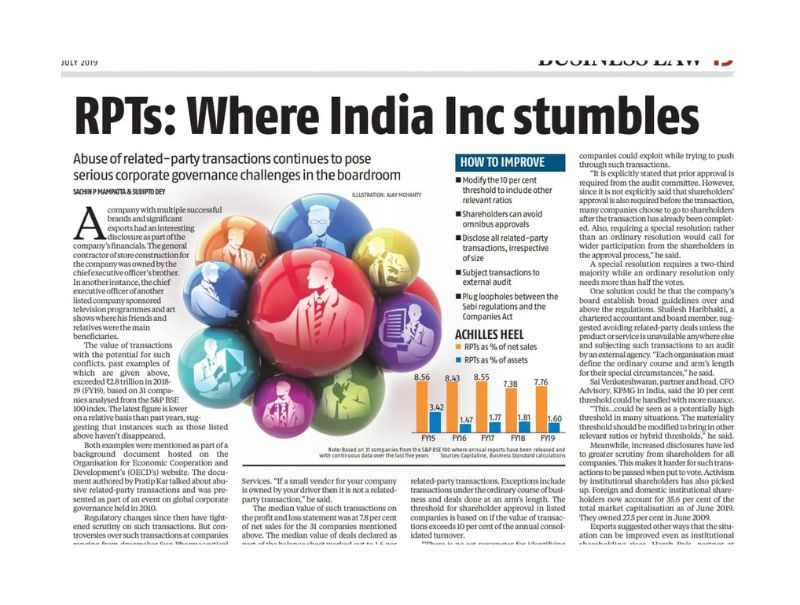 Decoding govt's move to amalgamate Bank of Baroda, Dena Bank, Vijaya Bank
Business Standard
September 20, 2018.